The search is on for a bumper crop of food, beverage, craft, and artisan traders to take centre stage at next year's biggest ever Leyland Festival.
After a two-year break due to the pandemic, festival organisers have pledged to turn the 2022 festival into the biggest and best event the town has ever seen. They have now begun looking for traders who can help the festival reach its ambitions and deliver top-quality, exciting and unique experiences for festivalgoers in Worden Park.
Next year's landmark festival will take place on Thursday 2nd June, coinciding with the Queen's Platinum Jubilee celebrations, and will feature an expanded festival arena with live performances, a new Motor Village, dedicated artisan market, a myriad of children's entertainment and more.
Organisers are keen to welcome the best of local and regional talent to the festival, showcasing the many and varied skills of producers from across Leyland, Lancashire and the North West. They will also welcome applications from vendors nationwide who can bring a new, exciting, and irresistible offering to the area, be it bars, food, artisan traders, craft stalls, and more.
Martin Stringfellow, festival committee vice-chairman and joint owner of The Flying Pig Pizza Company, said: "Next year is going to be very special. There's a real buzz amongst everyone involved and those we talk to about festival plans. The town is eager to reunite, celebrate, and most importantly to support businesses that have overcome untold challenges since March 2020.
"We want to accommodate as many local and national traders as we can, and we hope everyone will pull out all the stops to turn next year into the most spectacular event the town has ever seen, with us predicting a record attendance of more than 15,000 people. Our traders are a huge part of the festival, providing non-stop food, drink and interest. We want to celebrate them and work with them to turn 2022 into a huge moment for Leyland.
"This is a major opportunity for local makers, producers, bars, restaurants, and any and everybody else who would like to trade. Leyland Festival is the biggest date in the town's calendar since the pandemic began, and long before."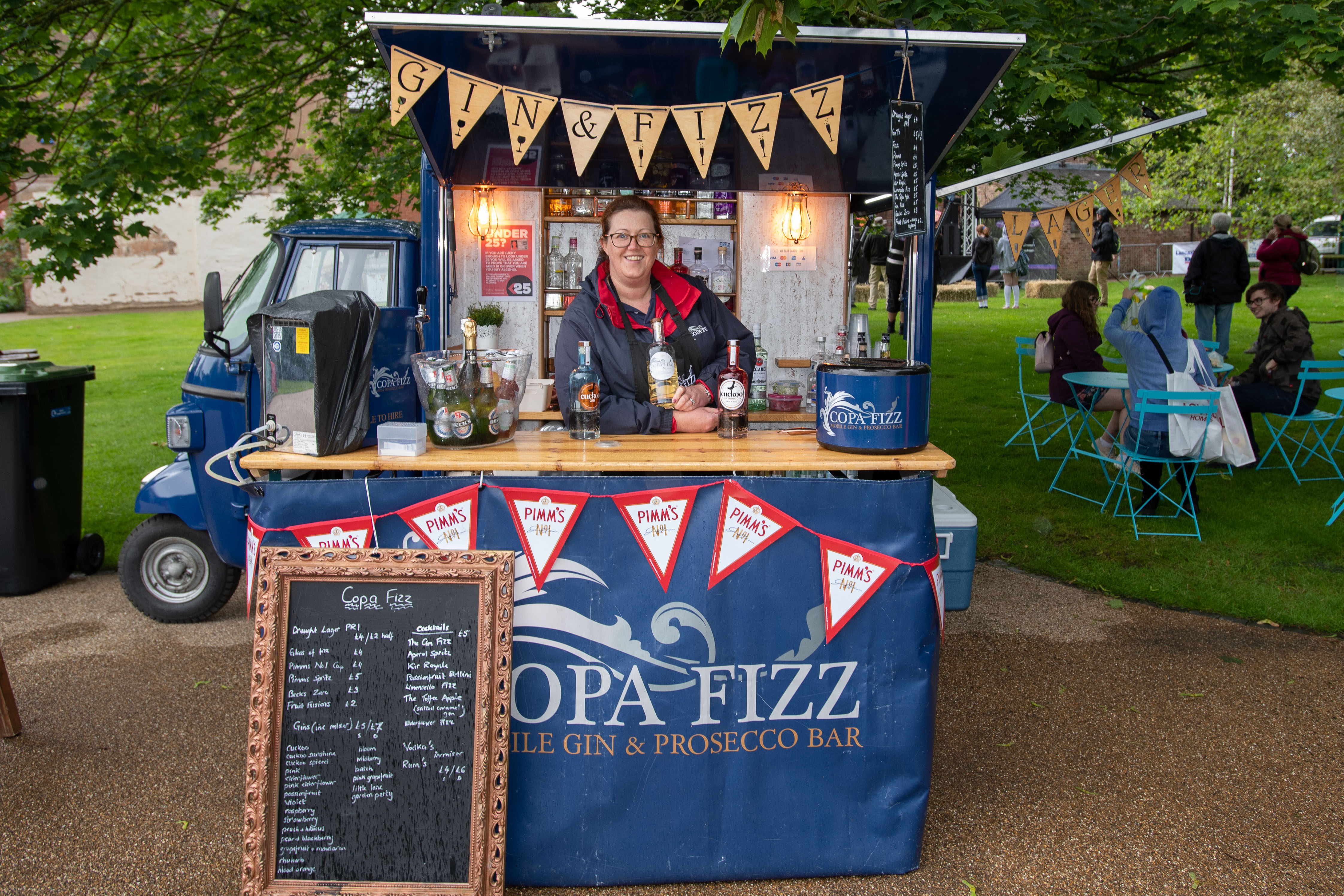 Gillian Bartlett, owner of Copa Fizz, said: "We took part in Leyland Festival for the first time in 2019. I live in South Ribble and it was just fantastic to take part in an event on our doorstep, among our own community, with our friends and family all coming along.
"It was also absolutely worth our while, our takings were great, we got some great exposure, and had a blast. We had a spot with the other licensed bars right by the music stage. It absolutely poured down, but spirits were high and everyone came out in support. The atmosphere was like nothing else. Leyland isn't Leyland without the festival – we were delighted to be involved."
Anne Holden, MD at Daisy Catering Crepes, said: "What stands out about Leyland Festival is the support it receives from the local community. We've worked events and festivals all over the North West and Leyland festival is definitely special. No community shows up like Leyland. We've done the festival three times. There's a great atmosphere – even in the pouring rain everyone is committed to enjoying the day. We've made good profits and, just as importantly, we've had a brilliant time."
Traders and vendors must hold public liability insurance and be registered with their local authority. Food vendors must also hold a food hygiene rating. Expressions of interest should be made to festival@southribble.gov.uk