Community Spotlight:
Local Expert at Staceys Dog Grooming Offers Top Tips for Paws in the Park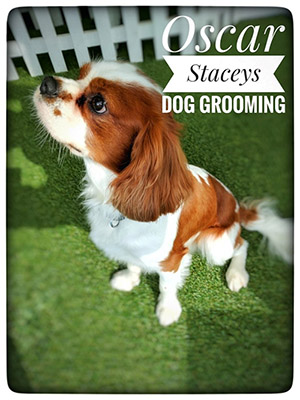 The Leyland Festival is a great community event for all of us in Leyland and the surrounding towns. As animal lovers we love Paws in the Park they host there. A number of our customers have taken their dogs to these events in the past, and hopefully, more will continue to do so!
At Paws in the Park there is a section for 'Most Handsom Boy' and 'Prettiest Girl. As professional dog groomers, we have been asked if we have any tips for the contestants. So here we go…
Brush! Brush! Brush!  And once you have finished this, brush again. Make sure you get deep into the coat rather than just brushing the top layer. This will look better, leave a more even coat and will prevent matts. (Remember all things in moderation as you can over-brush and you don't want to cause 'Slicker Brush Burn')
Wipe: eyes, wrinkles, bums, tums, noses
Eyes – Get them eye boogers out, use warm water and a paper towel to soften them if they have dried, but keep on top of it to prevent that build up.
Wrinkles – If your breed of dog has nose wrinkles, don't forget to wipe through them with a warm wet tissue but immediately dry it thoroughly with a dry tissue so not to promote infections.
Bums – Dogs with long hair can catch poop in their bloomers, we see this more than we want, so don't forget to wipe their bums with a tissue if they need it. As well as smell and an unpleasant look this can also spread disease.
Tums – Walking through the grass can end with a mucky tummy.  Take a towel just before the competition and wipe them down.
Noses – It's a common belief that a healthy dog is the one with a cold wet nose, although this is not always the case.  But if they get a runny nose or nose boogers they should be cleaned away with a tissue. If their nose is dry this should be monitored as it might start to crack, you can get some nose balm to help with this.
Make sure their lead and collar/harness is nice and clean. Judges should not be checking you on this but if it is really dirty, tatty and smells of horse apples a judge is likely to be at least a little affected.
All else fails, call Stacey's Dog Grooming, and get them booked in (just a little shameless self-promotion) 😁.
Whatever the outcome of any competition you take your dog to, always remember they will have done their very best, and no matter what any judge says, your dog is the best dog.
Love, Stacey and the team at Stacey's Dog Grooming