Community Spotlight:
Sunflower Kitchen At Leyland Festival
Andrea is the owner and chef at Sunflower Kitchen, a mobile French patisserie with a Lancashire twist!
After having a career change at 30 to train as a chef Andrea left professional kitchens behind in August 2018 to strike out alone! The Sunflower Kitchen uses seasonal Lancashire ingredients to create classic patisseries, such as operas and macarons and they specialise in cheesecake.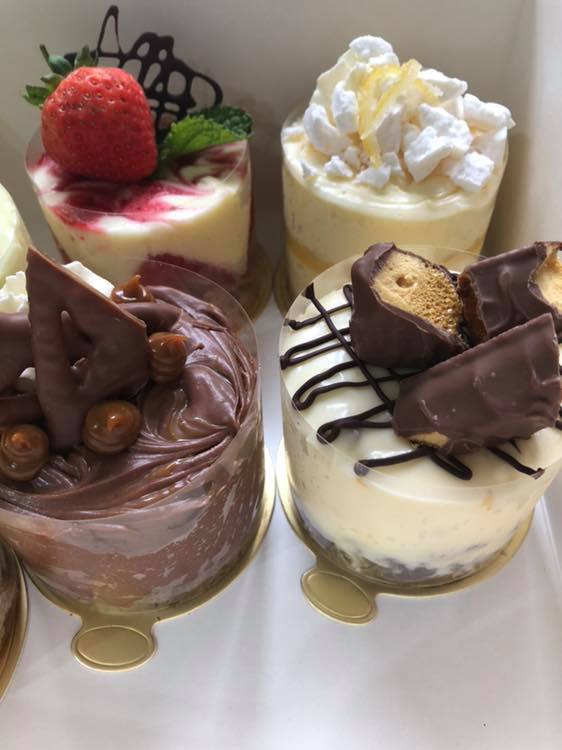 Andrea is passionate about ensuring everything is handmade including all the little decorative details such as little chocolates.
The sunflower kitchen is bringing their new summer menu to Leyland which they tested out at a tasting event last week, and we will also be bringing a limited edition flavour to the festival, chosen on social media.
There will be not one, but TWO special edition desserts for Leyland Festival from our friends at The Sunflower Kitchen.
Taking inspiration from your suggestions on here, and on our Twitter & Instagram pages, Sunflower kitchen has designed two tantalising treats to tempt your taste buds, especially for Leyland Festival.
The first is ginger, lime and dark chocolate macaron. The second is a rhubarb and custard crumble cheesecake.
Andrea from The Sunflower Kitchen said: " I just couldn't decide between two brilliant ideas. I'm making one as a macaron and one as a cheesecake – so you can try both!"
You'll find The Sunflower Kitchen in the artisan food and drink Producers Market on Festival Day, along with a host of other talented local producers, all aiming to tempt you with their tasty treats, including:
Cheesed off
Coppice cakes and bakes
Skyclad Vodka
FatJax Chutney
Dare U Foods
Barrica Wines
Grasmere Gingerbread
Chef Wilson LTD
We can't wait to taste these delicious treats on Festival Day!