Community Spotlight:
Royal Vehicle to Take Part in Leyland Festival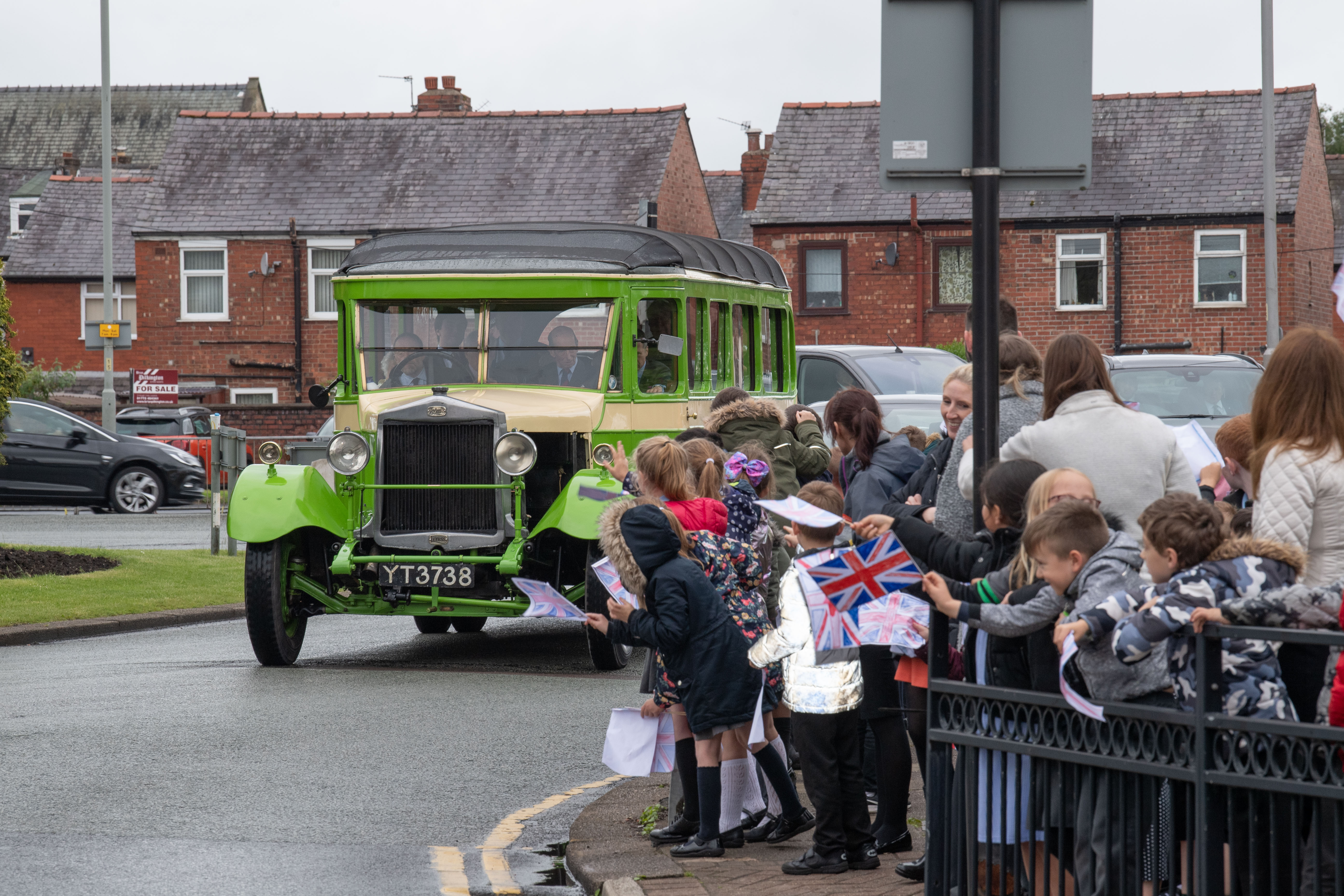 We are delighted that another very special vehicle will be joining the Popemobile in the Festival Parade.
We will have the beautiful 1927 Leyland Lioness Charabanc, which resides at the British Commercial Vehicle Museum, joining the parade's procession through Leyland town centre.
This historic vehicle once belonged to the Royal Family. It was bought new by King George V, and was used to transport staff and luggage between Buckingham Palace and other Royal Estates. In 1938 she was sold to Jersey Motor Transport and became a tour coach. In 1940, Jersey was invaded by the Germans, who put all transport under Nazi control. Just imagine the stories she could tell!
The current owners carefully restored the Lioness to her former glory in the 1990s. In 1996 she won 'Best Bus' in the 'Leyland 100′ centenary celebrations.
This week, the Leyland Lioness was reunited with the Royal family, when she took His Royal Highness The Duke of Kent from the Museum to the Leyland Veterans' Cafe, as part of The Duke's visit to Leyland.
We are extremely grateful to British Commercial Vehicle Museum and the vehicle's owners for enabling this amazing part of Leyland's commercial vehicle heritage to be part of Leyland Festival. Thank you!
PS – Did you know that, our friends and Festival Committee members, Leyland Car Care Company (who organise our car show) are the ones who keep the Museum's priceless exhibits looking so sparkly and clean? Top job