Community Spotlight:
New Business Set to Make A Splash at Leyland Festival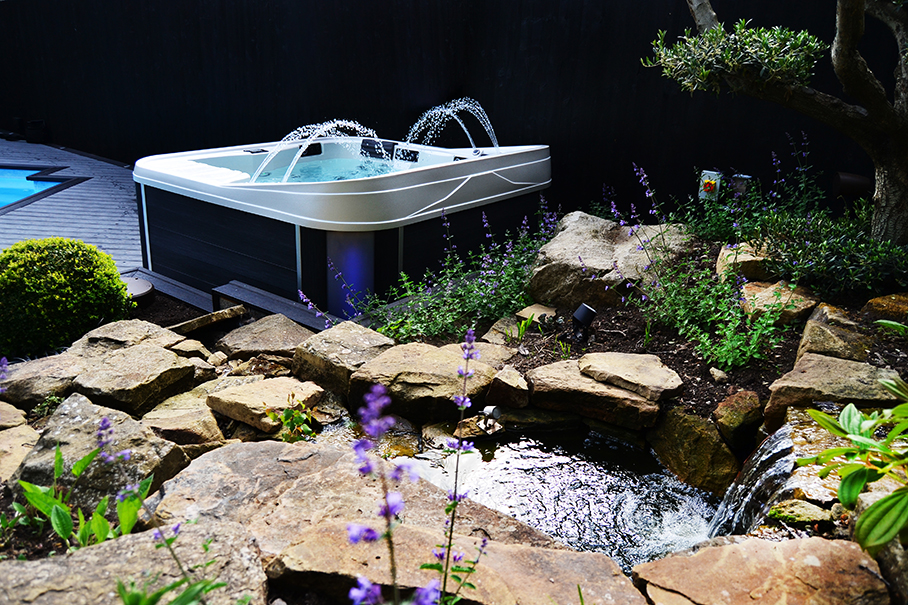 Gemma Fisher, Luxury Spas Direct
This is our first Leyland Festival, in fact, it's our first public event! Luxury Spas Direct opened in May 2019, so this is the first opportunity we've had to take our business out into the local community to showcase what we can offer. We're really excited about it.
I live in Buckshaw Village, so Leyland Festival is an event I have enjoyed for many years. The festival always coincides with my birthday weekend, so it has become a place where I meet with family and friends to enjoy the festival and celebrate too. I love the family atmosphere of Leyland festival and the way it brings the whole community together. I'm really looking forward to being a part of the Festival this year with Luxury Spas Direct.
From our brand new showroom in on the Old Mill Industrial Estate in Bamber Bridge, we sell an extensive range of luxury spas and hot tubs. We are the North West region's exclusive retailer of Artesian Spas.
Our team are always on hand to help you make the right choice of spa based on your needs and help you to consider all the different features available. We even offer 'wet tests' where you can come into the showroom for a private appointment, get in your swim gear and have a dip in the spas – it's the best way to help you make your mind up!
We also have experts working with us who can provide advice and assistance with ground preparation, installation and maintenance. We want all our customers to be completely satisfied with their spa or hot tub and will do everything we can to help. Our company ethos is to provide the best quality products, at competitive prices, with unbeatable customer service.
There are many reasons people buy a luxury spa or hot tub and we see customers who are looking for very different things with their purchases – we have something in our range to suit different needs and budgets.
Many of our customers are families, looking for a way of creating a family space where they can enjoy some tech-free time together – relaxing, having fun, chatting and enjoying each other's company, without any electronic devices. A spa also provides a great social space for family and friends to meet, unwind and party.
Some clients come to us because they want to treat themselves to a little bit of luxury and decadence. A space that can transform an ordinary garden into the extraordinary. Somewhere to socialise, to relax or to enjoy some precious time together away from everyday distractions.
Other customers come to us because they have read about the many health and wellbeing benefits of a hydrotherapy spa. Hydrotherapy spas have proven beneficial to people living with a range of long-term conditions, they can help with muscle and joint pain, aid relaxation, reduce stress and tension, improve sleep and bring both physical and mental health benefits. Hydrotherapy is also useful to aid sports injury recovery.
At Leyland festival, we will be bringing one of our spas for visitors to have a look at. We'll also have members of the team on hand to answer any questions. We will have goodie bags and a competition to win a luxury pamper hamper including bathrobes, slippers, aromatherapy salts, prosecco and gold champagne flutes (plastic of course, we don't want any breakables going in those hot tubs!)
We hope festival-goers will call over to our stand and say hello. We'll be near the Car Show area.
Fingers crossed for some sunshine! See you on festival day.
Luxury Spas Direct is based at Unit 12, The Old Mill Industrial estate, Bamber Bridge, Preston, PR5 6SY.