What's On At Leyland Festival, Lancashire 2019?
Don't miss out on fun, excitement and spectacle on 15th June, discover more about What's On at Leyland Festival, Lancashire:
Making the most out of your day at Leyland Festival
There's no doubting that Leyland festival remains one of the best value activities of the summer events calendar, with tickets priced at just £2.50 in advance or £3 on the day, and children 16 and under, getting in free; but, you still want to make sure you make the most of your money.
Here's our guide to making the most out of your day at Leyland Festival.
The Festival is split over two main sites – Leyland town centre for the traditional Festival parade and Worden Park for all the entertainment and family activities.
Festival Highlights include:
Traditional Festival Parade right through the town centre
Live Music, featuring the best local talent and headliner Kevin Simm
Cars in the Park Cars Show – the latest supercars plus rare, unique and heritage vehicles
A wide selection of food and drink, including 2 food courts and 2 bars
Paws in the Park Dog Show – a fun event for all the family
Sports arena, featuring a range of activities and demonstrations
Funfair with a selection of rides
Trade stalls and community stalls, including crafts, gifts, fancy goods and more
Giant inflatable assault course
Artisan Producers Market
Afternoon Tea Tent
And much more!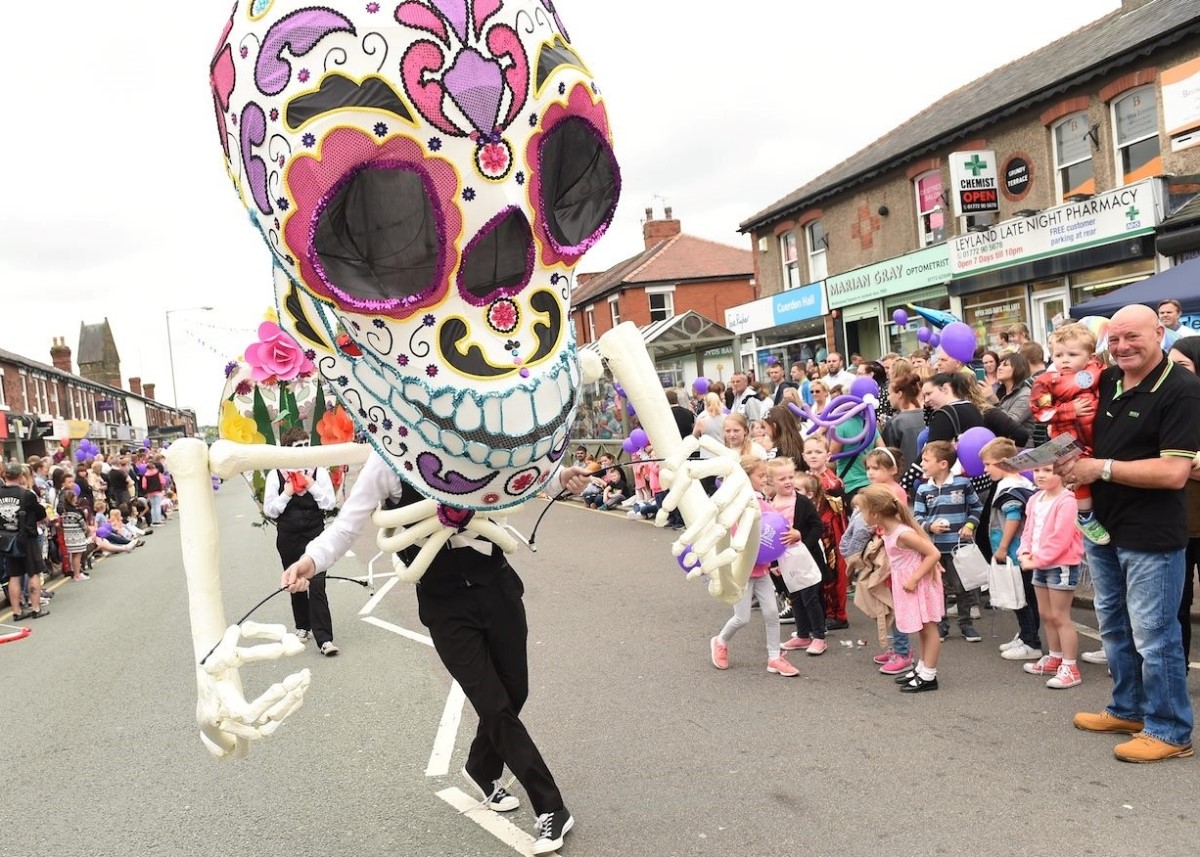 Festival Parade
The traditional Festival parade has been a part of Leyland Festival celebrations since it began 130 years ago. This year there will be a great selection of floats, walking groups, dancers, cars, vintage vehicles and bands all bringing a carnival spirit to the town.
The Festival theme is 'Musicals' to keep your eyes and ears peeled for references from musical theatre.
The Popemobile will be a highlight of the parade and will lead the procession with the Mayor and Mayoress of South Ribble on board. Another iconic vehicle in the parade will be the 1927 Leyland Lioness Charabanc. The beautifully restored bus was once owned by King George V and just this week was reunited with her Royal roots when she transported His Royal Highness The Duke of Kent across Leyland during his visit to the British Commercial Vehicle Museum and Leyland Veterans Café.
The vintage vehicles will be joined by an eclectic collection of cars taking part in the Festival car show. They include everything from the latest supercars right back to some beautiful classic and vintage examples – there's something to suit all different tastes!
There are three parade bands keeping spectators entertained this year. Samba Espirito is a samba drumming band that will bring a Brazilian carnival spirit to Leyland with their rhythmic drumming. They will be joined by Chorley, Croft & Culcheth Pipe Band and Coppull & Standish Brass Band.
The beautifully decorated floats are always a favourite with the Festival crowds and this year they can look forward to some showstoppers from community groups and local businesses including: Aim2Be Dance, Teddy Towers Children's Nursery, Embers Dance Company, Leyland Warriors, Leyland Pirates JFC, Key Youth Charity, Petite Acting Academy, 7th Leyland Rainbows, Brownies & Guides, Tracy Rigby Dance & Fitness, Seven Stars Pub, Leyland Playscheme and Leyland Albion Football Club.
The parade begins at 12 noon from the McDonalds roundabout end of Hough Lane. It will travel all the way along Hough Lane, onto Towngate, along St Andrew's Way, onto Church Road and then into Worden Park via Worden Lane. It will arrive at Worden Park at approximately 1pm. There are great vantage points all along the parade route – make sure you get there nice and early to get the best spots!
Cars in the Park
The Festival car show 'Cars in the Park' attracts an eclectic mix of vehicles from new to old. You will find the latest supercars such as Lamborghinis and Ferraris alongside hot hatches, modified cars and classic and vintage vehicles. There is something to suit every type of vehicle enthusiast at Cars in the Park!
This year there will be a 'Chill n Chat' zone at Cars in the Park with a relaxed bar area hosted by The Filling Factory as well as a range of hot and cold food including pizza from The Flying Pig Pizza Company and waffles from The Tiny Big Company.
Another new addition for this year will be a unique 'Pop Off' Competition, which will mark the official close of Leyland Festival. Selected cars will be invited to create the best, most unique 'engine pops'. One winner will be crowned Festival Pop Star.
Paws In The Park
The ever-popular fun dog show is back to entertain the crowds and encourage families to bring along their pooches to take part in a series of competition classes and have-a-go sessions.
Do you think your dog has the waggiest tail? What about the cutest puppy? Or are you the proud owner of the best rescue dog? Come along and enter them in the show.
Preston Agility Dogs will be running a series of agility and obedience demonstrations and have-a-go sessions. Great fun for all the family, including you four-legged family members!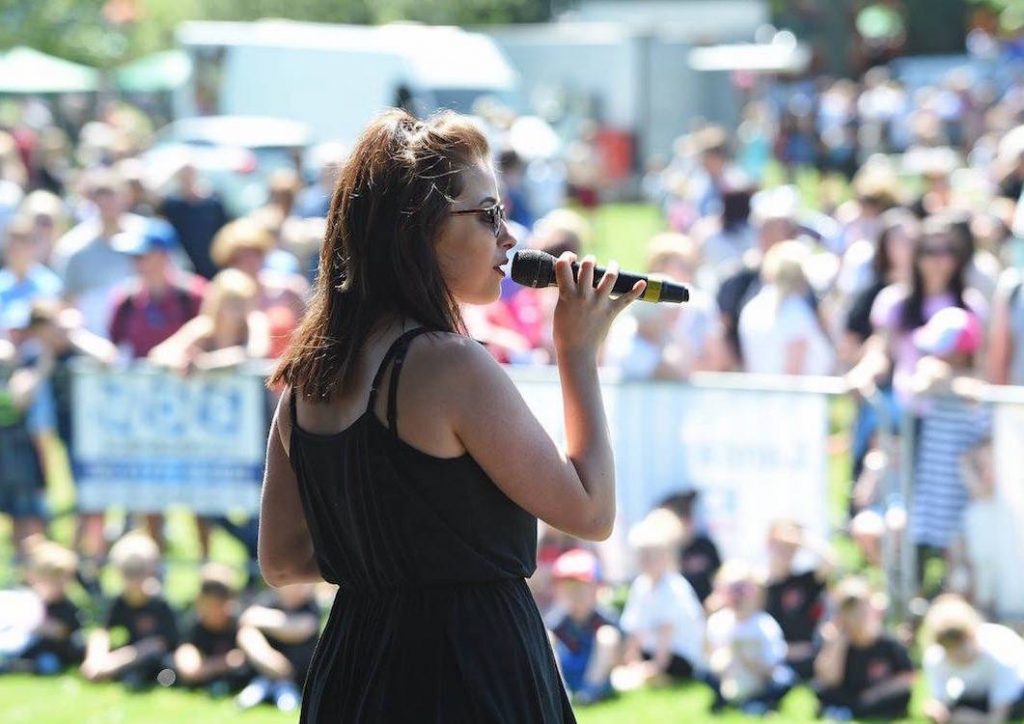 Festival Music
Undoubtedly one of the Festival highlights and getting bigger and better each year. This year, there are two live music stages. The main stage will be in the centre of Worden Park and will feature our Headline act Kevin Simm, supported by Breaking Waves, Bines, Renee Mare, Connor Banks, Embers Dance Company, Kev Jameson and Just Giorge.
The Acoustic Stage can be found in the Festival Food Court near Worden Arts & Craft Centre. It will feature the best of local talent including Phil Turner, Catherine Sullivan, Kev Jameson, Just Giorge and Connor Banks.
There will also be live music in the Afternoon tea Tent, with Catherine Sullivan performing songs from the 40s and 50s and Phil Turner performing songs from musical theatre.
Timings can be found on the Festival schedule.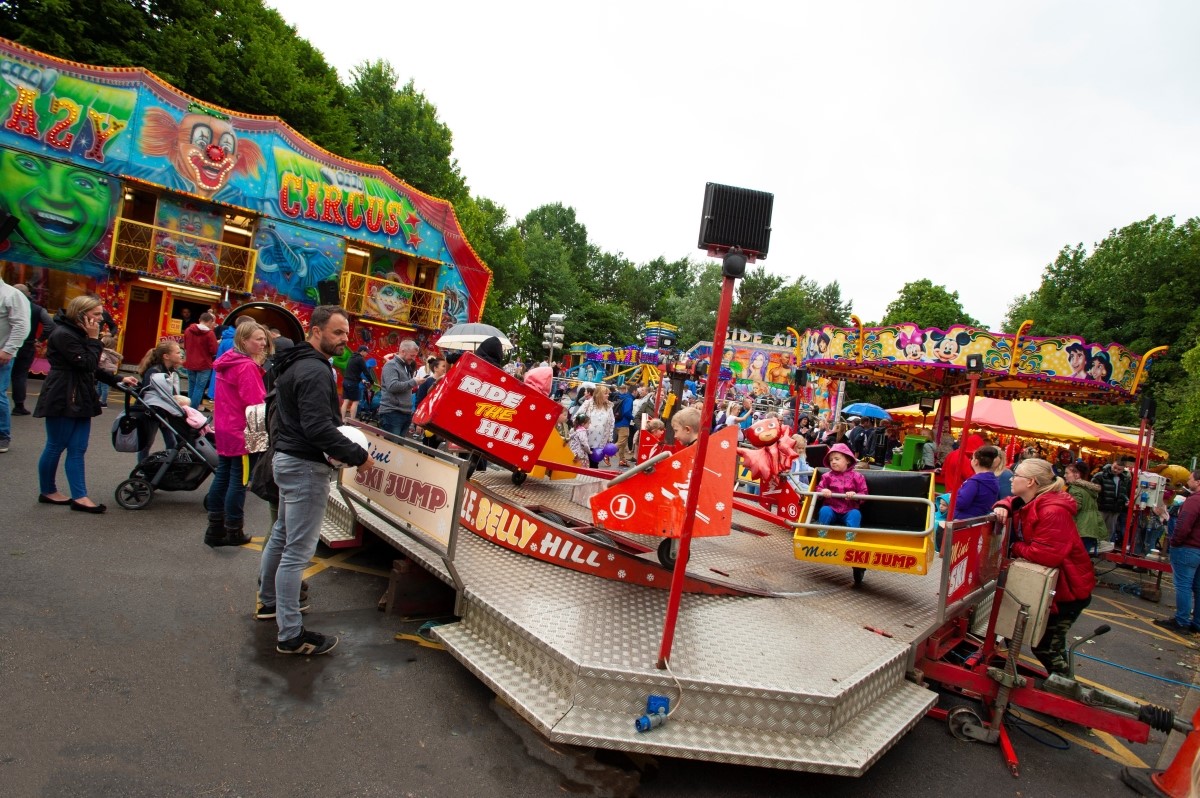 Fairground Fun
Enjoy all the fun of the fair at the Leyland Festival Fairground!
Family fun for all, back by popular demand so that you can take a musical ride around the carousel or slide at speed down the helter-skelter.
Exciting, colourful and vibrant with something for everyone!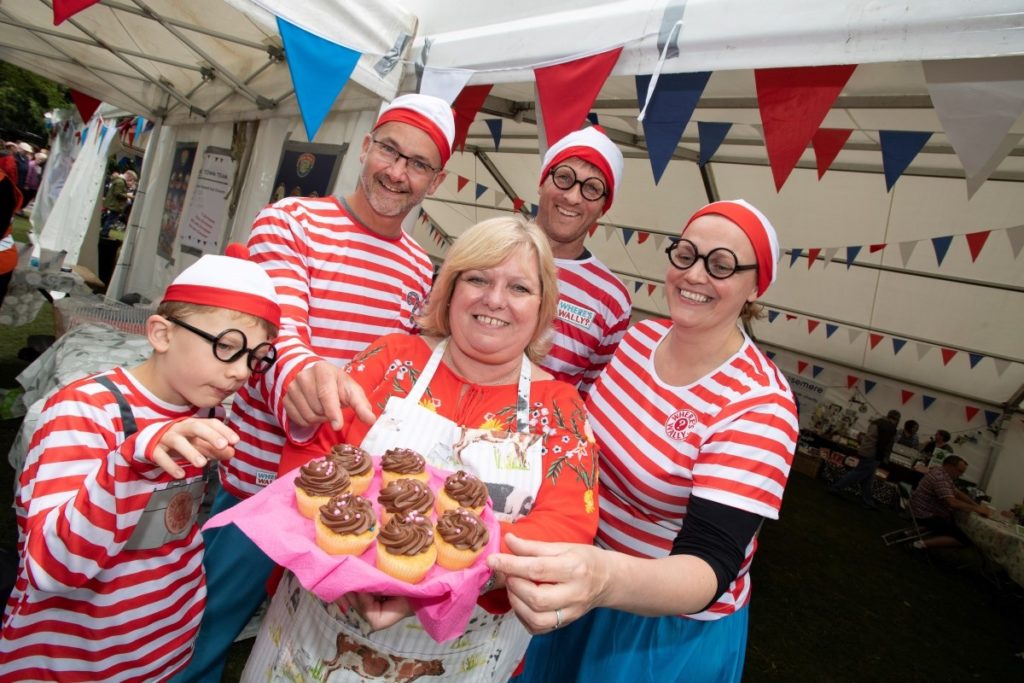 Festival Food & Drink
You definitely won't go hungry or thirsty on Festival day! There will be two food court areas and an Afternoon Tea Tent.
The main food court is near the Worden Arts & Crafts Centre. There will be a variety of stalls serving hot and cold food and drink – there will be everything from pizza and jacket potatoes to Chinese noodles and chilli. Not forgetting tempting sweet treats such a freshly made doughnuts and crepes. There will also be a bar hosted by The Market Ale House.
Also near the Arts & Craft Centre, will be the artisan producers market featuring delicious local produce such as pies, cheesecakes, traybakes, gingerbread, cheese, chutney, vodka and wine.
The Afternoon Tea Tent will serve delicious homemade cakes and scones with tea and coffee. Run by volunteers from the Leyland Town Team, all proceeds will go towards the 'Light Up Leyland' Christmas lights project.
The second food court is in the Chill n Chat zone at Cars in the Park.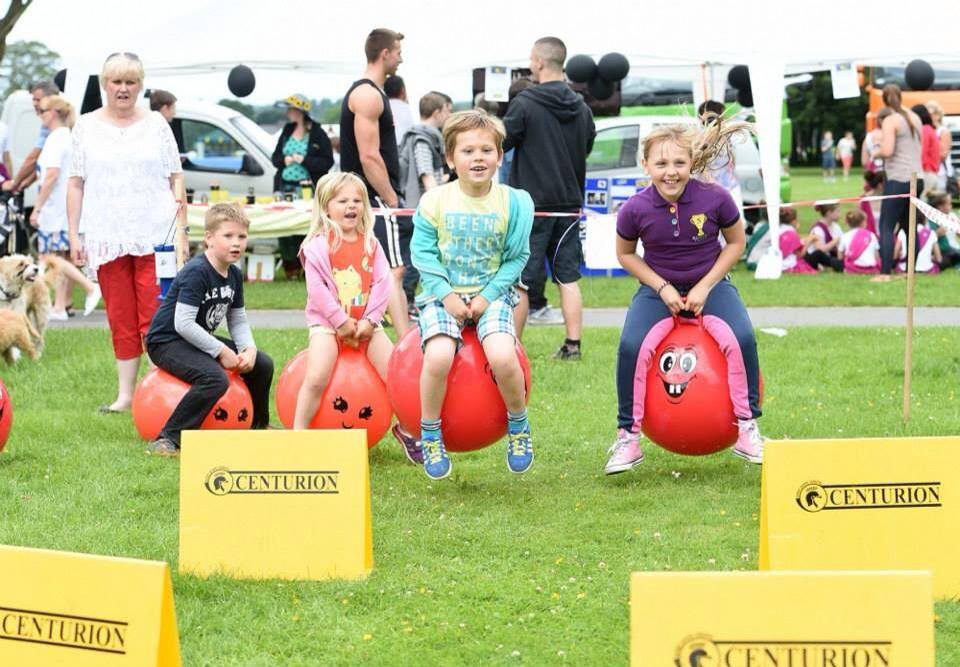 Sports Arena
Leyland Festival wouldn't be the same without the sports arena!
So by popular demand this year it's back and there are loads of activities which you can take part in.
The interactive arena will have Zorbs, Martial Arts, Dance Displays and more.
Make sure to get there early and get a good spot!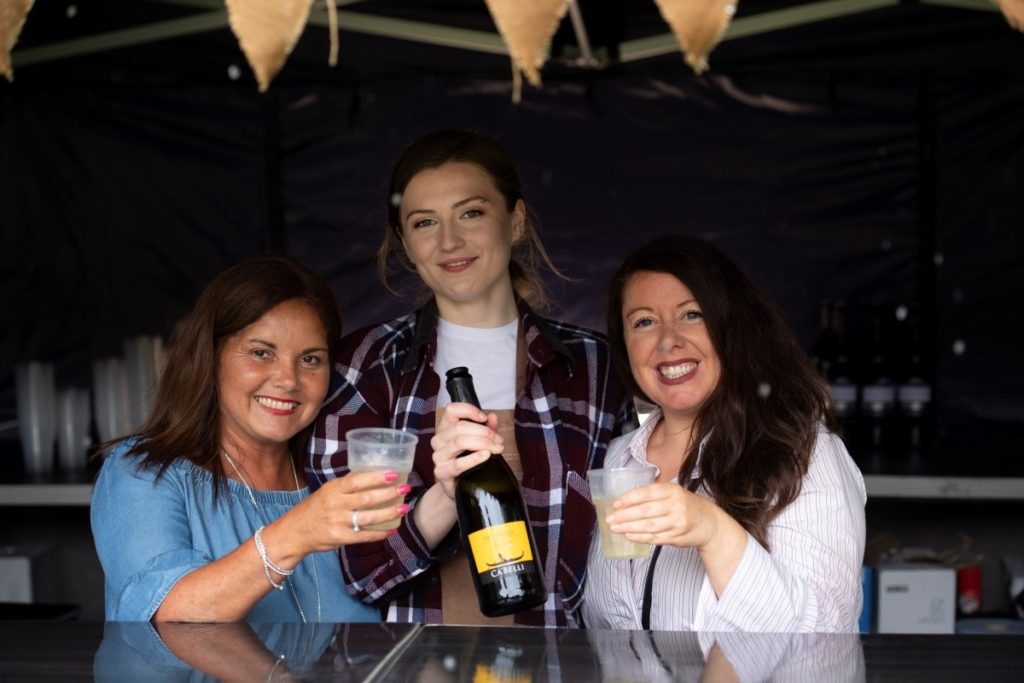 Stalls & Exhibits
We have lots of local businesses exhibiting at this year's festival on Worden Park.
Worden Park opens to the public at 10am with a whole host of entertainment, activities, stalls and events throughout the day (see schedules)
Craft & Gift Markets, a Vintage Tea Room & live music will all be there on the day.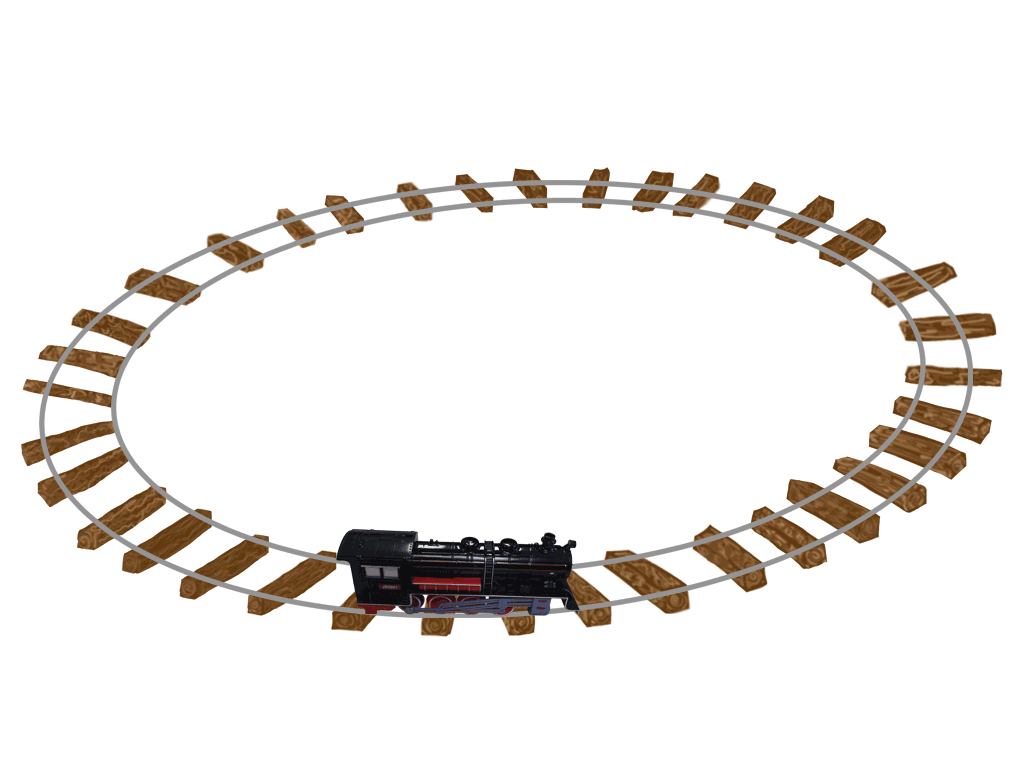 Massive Musical Fun on the Miniature Railway
Inspired by the musical Cats and Skimbleshanks the Railway Cat, or Starlight Express?  Then plan a ride on Worden Parks Miniature Railway within your festival day out and enjoy a miniature rail journey around the park.
The Leyland Society of Model Engineers provide free rides to the public (weather dependent)
LEYLAND FESTIVAL SPONSORS

Leyland Festival organisers and their representatives will be taking photos and/or film footage at the event. These images will be used by the Leyland Festival organisers in the following ways:
The events printed publicity

The events online publicity (including social media)
Images will be stored securely and will not be kept for longer than they are needed for the purposes listed above.
Please be assured that we take individuals right to privacy seriously and will delete any images that contain any individual or their child if requested to do so by that individual.
Should you wish for an image to be deleted please send all requests to festival@southribble.gov.uk